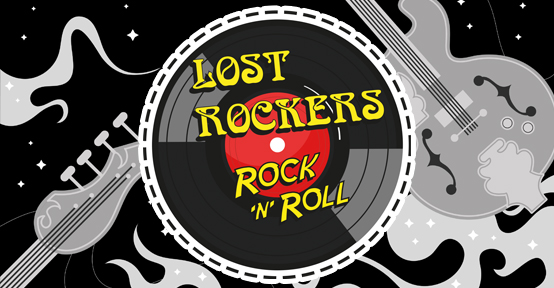 De Lost Rockers zijn bij velen wel bekend als The Hurricanes of Chick and Roosters, door wisseling van bandleden veranderde de naam van de band ook telkens. Toch zijn een aantal leden van The Hurricanes (opgericht in 1961) nog actief in de huidige bezetting. De oude rockers spelen Amerikaanse jaren 60 nummers. De stevige ritmes garanderen een volle dansvloer.
Bezetting:
Leo Meijers - slaggitaar
Willem Menting -drums
Coen Evers -bas en zang
Willem Heyink - alles behalve drums
Peter van den Berg - gitaar, toetsen en zang.