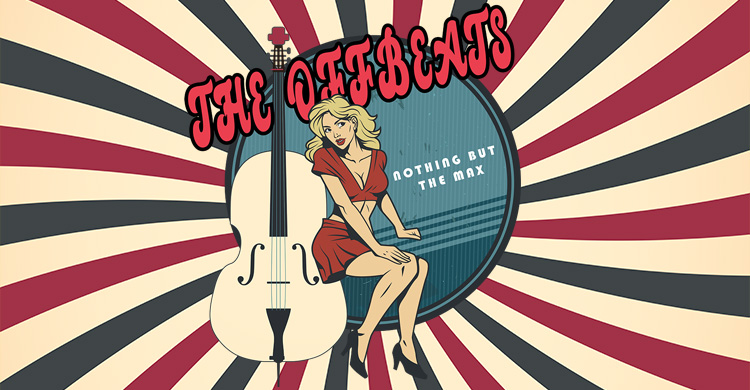 The Offbeats is een strakke Rhythm & Blues band bestaande uit 4 leden van het type "Nothing but the max".
Douwe "Mr. 88" van der Meulen speelt piano in de style van Ray Charles, Jerry Lee Lewis en andere van dit soort types. Tevens zingt hij als een lijster. Paul "The Sugadaddy" van den Berg, "Sugadaddy" vanwege zijn last van suikerkwalen, speelt Upright Bass en ruige vocalen. De "Kid Harpin" vermoedt een zeer coole harmonica speler en dat is ook zo, maar in deze bezetting speelt hij gitaar, wat eigenlijk net zo cool is. En tot slot een fantastische drummer Peter T Wolde. Hij geeft de band een druk van 10 bar en meer.
The Offbeats is muziek speciaal voor mensen die echt uit hun dak willen gaan, maximaal willen swingen en willen genieten van harmonieuze klanken en krachtige drive.