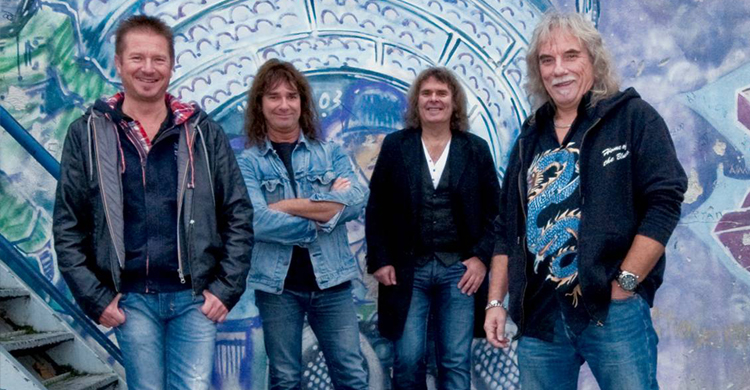 The juke Joints noemen zichzelf de Masters of Rock Rollin´ Blues en zetten al meer dan 39 jaar de internationale bluespodia in vuur en vlam.
De Zeeuwse bluesrockers en winnaars van de 2012 en 2016 Dutch Blues Foundation Award for "Best Dutch Blues Band" zetten nu al inmiddels 37 (!) jaar de internationale podia in vuur en vlam en dat word in dit jubileumjaar luister bijgezet met een nieuwe live CD/DVD!
In 2017 verscheen het album "Crossroads un&plugged", live opgenomen voor het gelijknamige programma van BRTO Radio in Bergen op Zoom met de Australische gitarist Lloyd Spiegel als "special guest".
De in 2015 verschenen CD "Heart on Fire", (opvolger van de "Going to Chicago" CD die in Chicago werd opgenomen met Ronnie Baker Brooks, Ana Popovic en Eddy "The Chief" Clearwater) werd door het Amerikaanse Blues Underground Network verkozen tot "Best European Bluesrock CD"!
The Juke Joints stonden op festivals en club podia in Ierland, Engeland, Frankrijk, Zweden, Duitsland, Letland, Zwitserland, Noorwegen, Polen, Curacao, Oostenrijk , Roemenië, USA, en uiteraard op een zeer groot aantal festivals in Nederland en België, o.a. North Sea Jazz, Moulin Blues Ospel, Blues Night Oosterpoort Groningen, Ribs & Blues Raalte, BRBF Peer België, Bluesrock Tegelen, Trandal Blues Festival Noorwegen, Bospop Weert, Hell Blues Festival Noorwegen, en deelden de affiche met o.a. Kim Wilson, Buddy Guy, Alvin Lee, Van Morrisson, The Paladins, Roomful of Blues, Walter Trout, BB King, Rod Piazza & the Mighty Flyers, The Nighthawks, George Thorogood, Bernard Allisson, Ten Years After, Jan Akkerman, Eddy Clearwater, Johnny Winter, Joe Bonamassa.